It's human nature to compare ourselves to others. We go through life as comparison clones to other job applicants, apartment applicants, and of course, athletically. It is almost bred into the nature of humans to compare what you have with someone else. So should our websites be any different?
I think a website is more of an artistic endeavor than a versus b comparison. Most people don't compare Van Gogh versus Michelangelo to determine who was better. There are no metrics to compare two artists from different times. What they do compare and contrast are ideas and techniques between the two.
While a website is an artistic creation, it is also backed up by some numbers like visitors, pages visited, backlinks, and various other measures. We also have a better idea of what the website is trying to accomplish via actions or goals. Those metrics will help drive some of the decisions we make with our website.
It only makes sense to apply the results from A/B testing of other websites.
So let's get going…
How do we do a Competition Analysis in SEO
I think the key here is to have a set methodology when analyzing the competition. We can't let any emotional baggage get in the way of the numbers. Decide how we are going to compare competitor sites versus ours and objectively figure out what to do next. If you set this up before you start the work, you will get better results.
Step 1. Identify who your competitors are. So this can go a few ways. You sell online e-commerce, most likely, your competitors are those ranked above or around you for what you sell. If you are a local business, you could consider other companies even though they may not rank better. Either way, you look at it come up with ten firms you compete with. Next, categorize those as primary or secondary. I would try to find three primary competitors that would be the leading companies you run into and the ones you want to outsell. We emphasize matching the primary competitors but use the secondary competitors for gaining valuable knowledge to outrank the top.
Step 2. Do an Audit ( look at on-page) The audit is going to cover a lot of different aspects of your competitors. The website structure and SEO are fundamental to compare. I will generally do a screaming frog crawl of their site and see all of the relevant related fields. You can download the report in a CSV and compare what you have to theirs.
The next step of the audit is a little more subjective. We are going to look at the web site for user experience and conversion rate optimization. As a user, how did you find navigating the site? Were you able to find everything? What are the colors of the site, and does the design look better than your website? While it is a challenge for you to be impartial, do your best. You can also hire people to do this for you and get those results.
Finally, we need to look at their content with a close eye. What are they writing about that you are not, and how well was that received? If they have an infographic with thousands of likes, you may want to expand into something similar. Do they have topics or categories that you haven't written about? Also, check out the style of their writing and compare it to yours.
Step 3. What backlinks do they have? The next step is a little more technical. What backlinks do your competitors have that you haven't received? Your On-page is super essential, but backlinks still drive a lot of the ranking power. You will need to create a list of places they are getting links from and how they got them. For instance, you might see they did a guest post, reviewed a product, or was on a podcast. We not only want to what kind and where they got backlinks, but replicate how they did it. Having a list of competitor sites will help expand the amount of information (backlinks) you can find. I have an article which talks about a few different sources (free) that will tell you competitor backlinks. The easiest way, though, is Ahrefs.
Step 4. Find out what they rank for. The next step in our audit is trying to find out what keywords our competitors rank for that we may not. I use a tool called Serpstat for this. You can sign up for free. It brings in all of your keywords and the keywords for up to three competitors at a time. In a completed report, you will see keywords that are not common between you and your competitors, and that is a keyword gap. It is that gap that can drive new people to your site that you weren't previously getting. These new keywords can inject some new growth that you didn't even realize you were missing.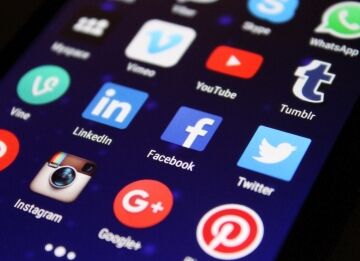 Step 5. Check Social Media Pages. You should check these in a few different ways. First, how are they using social media icons or links on their site? Sometimes you find new and unique methods that are improving interaction with followers. You might also find ways they are leveraging social proof to show expertise. I then would go to each page and do a simple audit. How is the page set up, what kind of images look great, which articles are getting the best interaction? How active people are with your competitor's posts will give you an idea of the relevant topics. Is Google ranking any of the social media pages? All of this information is to find new areas for you to exploit and drive new customers through the door.
Step 6. Areas of refinement. After doing this extensive competition Analysis in SEO audit, where are the areas you can improve? You should have several spots that can be upgraded based on the data you have found. The key is not to enhance but to outdo your competitors in all aspects to improve rankings, conversions, and profit. I would rank the areas by the impact on your business then start making changes. I would recommend only changing things one at a time so you can measure the effects of the change.
I just wanted to talk a little about what is called gap analysis. A gap is something that your competitors have, and you do not, so there is a gap in your marketing. It is a crucial area where can you improve, and we hit on it above in all areas. Generally, the best way to use the gap analysis is with keywords that all your competitors rank for, and you are not in the top 100. One could easily conclude that you then need to write content for those terms and set up your on-site SEO for that as well. You will see content gap analysis, SEO gap analysis, Backlink gap analysis, and on and on. I just wanted to point out that these are the same concept as above with a better name.
Tools Used for Competition Analysis in SEO
What are the most common tools used in competition analysis? Screaming Frog is generally considered one of the best crawlers out there for looking at competitor websites. You can even scrape the serps and get the top 100 listings quickly to compare all sites. What is widely considered the best overall SEO tool, Ahrefs. It has many ways to do gap analysis and/or competitor analysis. It even has a tab called content gap where you can put in your URL and have it compare to three other competitors. With the proper settings, it will tell you the keywords that you need to write content. As with everything in SEO, you need to look at the SERPS. It doesn't take long to see where you might be falling behind competitors and other areas to improve. If you know your website ranks 35th and you want to be on the first page, then you can research everything you need in the SERPS. Also, take a look at SEMrush, for they have very comprehensive toolset as well. They have a section called gap analysis, which covers both keywords(content and backlinks. They will check your competitors and find areas for you to improve. Spy Fu is used by many SEOs to track or spy on their client's competitors. They have several reports which will aid you in findings gaps in your website marketing. I won't say what tool you should use as its a personal philosophy and what makes more sense to you. All of the tools come with guarantees, free options, and monthly billing so you can test however you want. You can also do it manually to start by looking at the serps if you have time.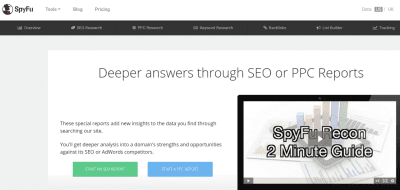 Well, that wraps up this article about "Competition Analysis in SEO." I hope you will take a look at your competitors and see what areas you are falling behind or paving the way ahead. It is also essential to know where you might be leading to make sure you stay on top. Your competitors can help you improve all aspects of your online business if you take a little time to study them.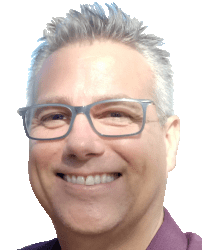 Latest posts by David J Forer
(see all)