Why Use Consumer Behavior Questions?
When doing content for your website, one of the best ways to generate ideas is by finding consumer behavior questions your prospective clients are asking. In general, if you can answer all their questions in advance, they will do business with you. It will be like you have ESP! seriously though have you not purchased an item when every question you had was satisfactorily answered by the sales rep? the difference here is that your sales rep is the company website and the consumer behavior questions aren't directly asked of you.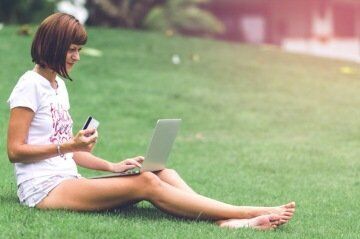 You can use these questions you gather in many different ways. The best way is to use them in long-form content as keywords. Being able to rank for commonly asked questions will drive people to your site and show your expertise. A second option is to have a FAQ page on your website and answer their most pressing issues. Finally, you can make short, concise videos that answer each question. I have personally also used these questions as H2 -H6 header tags in articles to help rank for other relevant terms.
There is a lot more we can do with these questions, and I will follow up with another post. I also include a video that shows how to use each tool below. In the meantime, let us find some questions your audience is asking online!
Tools to Scrape Behavior Questions
Text optimizer is an easy tool to use that reminds me of Google. Just enter a keyword in the box, and it will spill out up to 1,000 questions loosely related to your topic. To see the 1,000 items, you will need to give up an email address and login. Once you have the queries listed, you will have to scrape the answers and save them in an excel file or to Google Docs. Keep in mind the goal is to get as many as you can so save them in a place you can add to them.
The next site that is easy to use is questiondb.io. It also has just one box for you to add in a keyword or topic. This tool is different from the others as it scrapes the Reddit forum for questions. I like this tool because it comes up with different ideas than with the google API. Questiondb also allows you a direct download of all the terms, so it is easy to keep the data. You also have the option of paying 10/month for unlimited questions. It's always a good idea to support creators willing to give away a useful SEO tool like this.
Serpstat is one of my favorite tools for doing SEO. It is a very versatile tool that is looking to take on SEMrush and aHrefs. I am not going to get into all the different aspects of Serpstat, just their questions section. Sign up for a free account with your email address (not necessary though). From there, you will go to the homepage and enter your keyword. It will then take you to the main page, and on the left side, you will see a tab that says content marketing. Under the content, a button will be a link to search questions. When you click that on the right side you will see hundreds or thousands of items to harvest. They scrape with terms like who, what, how and do. These searches will bring up a lot of variations in consumer behavior questions for you.
https://serpstat.com/keywords/questions/
Sign up for a free account
Probably the most widely known site for getting customer questions is "Answer the Public". This site has an older man on the homepage that either grows with you or you hate. Either way, the information you can gather from this keyword site is immense. Just put in a keyword, and the website will kick back nifty visualizations of your keyword tree. You can also download the excel versions if you prefer to go through data that way. To get localized searches, you need to buy the pro membership. Some people like to visualize with this tool, and if you are of that nature, you may love it. It is quite popular with the SEO market as a free tool for keyword research.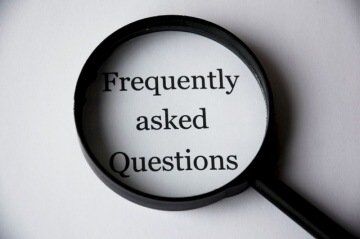 In the Google search results, there is a section that shows up called "People also ask". This section of results is directly from Google questions that relate to your search query. "PAA" is an absolute gold mine of questions to answer, and you know Google feels they are somewhat important or they wouldn't be in their index. It is rather tricky to get these to show up and also download them into a file. You have to keep on clicking them until you get 200 hundred or so and use a chrome extension called scrape similar. This extension then takes all of these boxes and transfers them to excel for you. You aren't limited to a certain amount as I have scraped over 400 before, but the results get away from your primary keyword. I would recommend watching the video to see how I do this. "PAA" is a little bit harder than the other tools, but that also means other people won't make an effort.
People also Ask and the Scrape Similar chrome extension
https://chrome.google.com/webstore/detail/scraper/mbigbapnjcgaffohmbkdlecaccepngjd?hl=en
SEMRush is a world-renowned SEO tool, so it comes as no surprise that it also has a question generating engine under its topic research. They don't give as many questions as the other software, but they seem a little better and more in-depth. You can also get some additional content ideas and headlines that might help your business in content marketing. Many people like the visualization aspect of some tools, with SEMrush, you can also view questions this way as well. At this point, you would be best served to download what you can and add them to the others.
https://www.semrush.com/topic-research/
Sign up for a free account.
Next Steps with Your Consumer Questions
OK, you now have a massive list of questions that people have asked online. If you have gone to all the places recommended above and downloaded all the results, you will have 4 or 5 thousand questions. You first will need to remove any duplicates (there will be a lot since they use Google in one way or another). After this, I would put the questions into https://searchvolume.io or keywordshitter.com to find the actual volume. With keywordshitter, you will also get more scraped results as it uses your list as a basis to scrape more. It is up to you if you want more scraped keywords or not.
While getting large search volume is helpful, keep in mind someone has asked the question or Google wouldn't have it in its index.
Another way to use these consumer behavior questions is in schema under FAQs. Schema allows you to get drop-downs below your search results and these questions with your answer is an excellent way to use them. As I said earlier you can also do FAQ page, Videos and just sprinkle them in content throughout your website.
Now the next step is to help your small business marketing by implementing the above strategy on your website! If you have any questions, use the contact form or leave a comment and I will respond.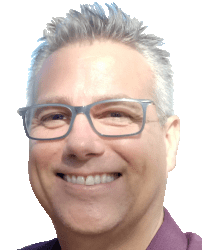 Latest posts by David J Forer
(see all)