I must ask you a question…
Do you know how to remove spammy backlinks?
No doubt, if you are here, you might feel you need to remove some bad backlinks , spammy backlinks, or low-quality links. Those links could are there for many reasons like a previous SEO that did nefarious backlinking. It might also be the work of a competitor trying to lower your rankings with negative SEO tactics. It might just be that you did SEO a few years ago and what constitutes a useful link has changed, and they are now toxic links.
No matter the reason, if you think you might need the "How to remove spammy links" process, here it is.
Step 1 is always to set your baseline.
You need to identify all of your backlinks in a backlink audit. I generally start by going to Google Search Console and see what they have listed for links.
https://search.google.com/search-console
Google won't see them all, but if they have them listed, you must make sure they are all good. Download an excel copy of these for later use.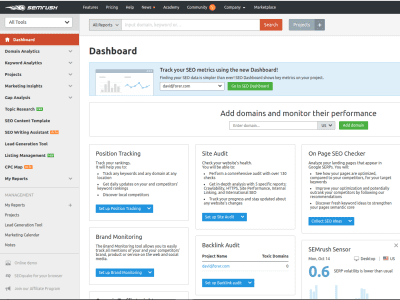 Next, go to SEMRush and set up a project with your domain in it. At this time, go ahead and click the backlink audit to get the referring domains that are linking to you. Once complete, go to the audit tab and export it to CSV from the top right of the page. This tool has many uses, and we will come back to a few of them throughout the article.
The next tool to use is from https://smallseotools.com/backlink-checker/
It is an excellent little tool that finds a lot of your links and is also free. You do need a scraper to download the links, or you can copy and paste it into excel. I felt like they found a couple of links the others didn't have, and getting that variety is crucial when deciding what to do with your backlinks.
This next tool is a part of the SEOProfiler group of tools called Open Link Profiler. It gives you a few different options when viewing backlinks. For instance, you can see what countries your links are coming from and what industries as well. Open Link's data might help you to decide if you want to delete these links. The tool also allows you to export out 1,000 links as well.
https://www.openlinkprofiler.org/
Another Free plan involves using majestic.com to find more backlinks. I think it is a little overkill at this point but wanted to include it as one of the more essential SEO tools out there. Majestic's database is smaller than some of the others but has some uniqueness as well to find different backlinks possibly.
https://majestic.com/reports/site-explorer
The research tool I will discuss next is widely considered the best for finding spammy backlinks as well as all backlinks. If you want to use it to the fullest extent, it requires a paid subscription. If you are tight on cash, do the seven days for 7 dollars promo and work it non stop. Ahrefs has the largest backlink database on the web. Many tools use their API when finding backlinks; it is so good. You can go here to see some of the links it found, but only a few show up. If you don't mind shelling out seven bucks, can remember to cancel the subscription, and want a more straightforward solution, here is where I would go. This tool will tell you anchor-text distribution, do follow or no follow, domain rating of link, and new or lost backlinks. It makes it super easy to see if you were spammed and when.
https://ahrefs.com/backlink-checker
OK, so the hard part is out of the way. You now have an extensive list of backlinks and need to make some decisions. I will generally look at all backlinks with a careful eye. When I have the ability, I like to see the link in the wild at the linking site. The best measuring stick is you taking a look at the actual link. If a customer found your link here, would that be OK? Does it look like a spammy site? Just ask yourself these questions, and if you are unsure, you might want to get rid of it.
If you don't have time to look at all your links manually or you have too many, then you will need a tool to filter the results. So how do you filter? I look at domain authority, anchor text, and where the backlinks originated. Anything below a Domain Authority of 10 usually means it is not needed. Of course, the caveat to that is if you have a brand new domain, then a link with a lower domain rating would be excellent. The next step is looking at the anchor text of the link. If it is anything spammy, viagra related, or adult-like, you might have to remove the link. Another step I look at is the TLD of the domain. Anything with a .ru and usually a .cn (Unless your US business does work with Russia and China) is going to get deleted. Any spammy looking TLD's are probably not links you want pointing at your site. The last measure would be outbound links on a page. You can tell a page is spammed by looking at the outbound links. Anything over 200 means spammers have attacked that page, and you don't want links from it.
I trust you have your files ready to go.
I use a tool that comes with a thirty-day trial. It is a little more expensive, but if you can do the work upfront, this will be all you need. It is called monitor backlinks, and I initially saw it used on Matthew Woodward's site.
Click on add new backlinks to get them uploaded into Monitor Backlinks. The beauty of this tool is you can filter those backlinks in any way you like. Every website will be different based on its authority, which determines what backlinks you want to keep or delete. You will have to objectively determine what is considered a spammy backlink.
You can also do this for free at SEMRush with their Backlink Audit Tool. SEMRush color codes all of the links based on their data to recommend what ones to get deleted. I would still determine manually when possible, but they do an excellent job of identifying bad links.
The last tool that I trust to do this work is Ahrefs. It truly is one of the best SEO tools out there. Ahrefs will break down your domains in an overview tab that shows CTLD's, Anchor Text, and link velocity. I haven't talked much about Link Velocity, but it is when you get thousands of backlinks in a day. Usually, this means spammers have just hit you with a lot of wrong backlinks. Ahrefs breaks down the data in many ways, but we aren't here to do a review of one tool.
Thru all these methods, you now have a list pared down to include only those backlinks you no longer want. After all, we are trying to learn "How to remove spammy Backlinks." Now comes the removal part!
Find the contact details of the website (contact form, email, or phone) with the links and ask them to remove them. Be friendly and courteous but firm when asking them to delete the link. It will generally be via email, so they may not listen.
Contact the hosting company for the website that is spamming you. If they don't return your call, the hosting company may remove the link because they don't want to be involved in something terrible. As long as you can prove they did it and how it is hurting your website, you have a chance.
Change the page! If they are linking to a specific page and you don't need the page, or it is old, maybe you change the URL of the page. You can 404 or 410 the page as well, so the backlinks die right there.
Use Google's disavow tool. You will need to create and then submit a text file containing all the links you want Google to ignore. Be careful here as you don't want to make a mistake and get rid of a quality link.
So there you have it! You have just learned how to remove spammy backlinks. Generally, you shouldn't have to worry too much about these links. I don't see many businesses get spammed like this unless they are in a severely competitive e-commerce sector. Depending on the time you have available, I would set up a quarterly backlink audit. You also may notice that traffic has dropped off on your site, which might be a reason to check your backlinks as well. Congrats you are now equipped to get rid of toxic backlinks.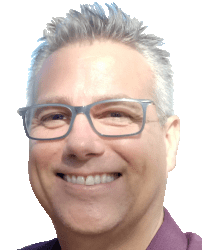 Latest posts by David J Forer
(see all)