The basis of the internet is the sharing of information between people. Google has long said that "Content is King" and that if you publish great content, you will be rewarded with high rankings and traffic. While in theory, this is good practice. In reality, nearly 10 million blogs get posted every day that you are competing with for attention. There are approximately 110 million bloggers worldwide creating those posts. We haven't even counted video, which is growing at a substantial rate. On YouTube, 300 hours of video gets uploaded every minute! What are you doing to stand out in this ocean of mediocre content? Content Creation is the backbone of the Internet
Hubspot defines content creation as "the process of generating topic ideas that appeal to your buyer persona, creating written or visual content around those ideas and making that information accessible to your audience."
The Process of Content Creation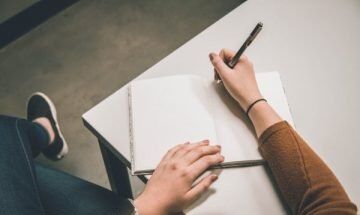 Let's talk about my process of creating content, whether it be written or video. The process starts by knowing who I am targeting as my buyer persona. By understanding what issues your potential clients face, creating content around those problems becomes easy. Also, feel free to check out my post to find out what kind of questions your buyer's persona is asking online. If you answer their questions, they will also find your content very useful.
Use SEO to Find Content Keywords
The first step in SEO is finding those keywords your potential clients are typing in Google. Keyword research will give you a lot of ideas that you can group to create highly targeted articles. Remember, when finding keywords don't try for the high volume high competition general keywords. These keywords are too competitive and usually, are informational or brand-focused. I have several articles & videos about keyword research on my site so I would start there.
Conceptualize the Article
The keywords will give you great ideas, and now you will need to flesh out the parameters of an article. Now is the time to brainstorm ideas and do some creative thinking around your target. The blog post should stick to one topic and use the other keywords as subheadings to that. Your goal is to rank for that one head keyword so focus on it. A blog post will usually have around 500 words but can have more depending on the content and reason for writing. Start with an Intro of the topic and then get into the body of the article. The body will have three main points, usually in paragraph form that describe what the post is explaining. Finally, add a conclusion to the blog post. Don't overthink it at this point; your goal is to publish not to keep editing it forever. One other item that creeps in is the editing process. I use Grammarly to help my writing and Textmetrics to get it ready for my website.
Article editing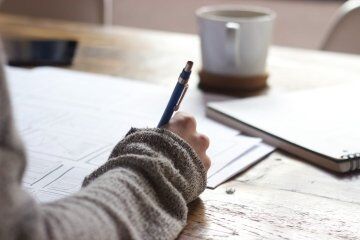 This one is challenging if you are the only one writing for your blog. Grammarly will help in this regard, but I always recommend having someone else take a look as well. Make sure you use an active voice, short sentences, and no apparent errors. Also, put together your title, meta descriptions, and some pictures for the article as well. All of them need to be focused on your keywords so that you can rank properly.
Social Media Integration
Now your article is live on the website, and your job is now done! Well, not quite. You need to promote that nice post to the world, or no one will find it. I generally will let my Facebook, Linkedin, and Twitter users know that I have a new post to read. If you have an email list, I would also recommend letting them know as well. Sometimes it might also work to make other types of content from that one article. Does it lead to a video to be posted on Youtube? Perhaps you can make an infographic out of the information. The key is making that information as useful as possible to the most massive audience.
I hope this gives you an idea of how we create content for you. This process is pretty standard and works well for nearly everyone. The key is writing enough material, so your customers find you and recognize you as a subject matter expert. On a personal level, I would strive to write one good blog post a week on a topic your audience will find interesting.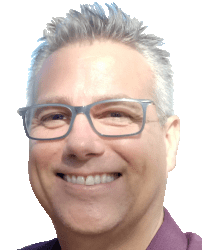 Latest posts by David J Forer
(see all)