Small Business SEO: The process of increasing the visibility of a website in the search engines. Technical SEO is the optimization of your website for crawling and indexing. I can do both by first doing a technical audit of your site and then recommending changes to increase your visibility.
Technical Small Business SEO Audit
Google's ever-growing emphasis on quality, speed, accessibility, and usability has re-enforced technical SEO. Long gone are the days when you can build a few backlinks and get your site to rank. To understand the strengths and weaknesses of your website a full professional site audit will break down the positives and negatives. We start every campaign with a technical review for a few reasons.
First, we need a baseline for where we start our SEO. Second, we need to formulate a game plan for the coming work. Finally, a technical audit allows us to understand your website and it's structure. We crawl your site page by page to find the most pressing SEO issues and then prioritize them for you. We use advanced crawlers like Deep Crawl and Screaming Frog which allow us to view your website in a different way. During this audit, we will make sure your site is structured in a search engine friendly way so that it is helpful to visitors and Google alike. Google now uses time on site as a ranking factor, and it is imperative to have a user-friendly website.
Indexation
In layman's terms, site indexing is the process of adding web pages to a search engines index. We check Google's index and compare it to your website to determine if pages are missing or orphaned. We put together a comprehensive list that breaks down the titles, metas, heading tags and indexation for you to review. While looking at Google is one way to see how your site is indexed we will also look at your Google Analytics and Search Console for any possible errors
Internal Links
Internal links within your site are your chance to tell Google what your most important pages are. We check if you are structuring your internal links properly for maximum rankings. We will rank each page on your site according to the power your internal links are giving. The audit will allow us to sculpt the proper linking strategy for your most important pages.
Web Site Speed
I check the speed of your site to make sure it is loading fast for both Google and your users. The use of several different crawlers for this analysis, including GT Metrix, Pingdom and Google Page Speed Insights, makes sure we don't miss anything. We will report back the needed changes to your developer to improve this area of technical SEO. In many cases, if you don't have a developer on staff I will be able to implement the changes to get your speed faster than your competitors.
Structured Data
We go page by page to look at the structured data you are using. Google understands pages better if the structured data is set up properly. If you don't have structured data, we will help you add it to your site. Once this is added you will see an increase in visibility and click-thru rates. Structured data is extremely important for Local Business Searches as well because it is what Google will draw from for the knowledge box about your business. It will also pull your name, address, and phone from Schema if you have it on your site.
Competitive Audit
It is also essential for you to understand your competitive landscape online! We check competitors for their web presence and gain insights into their keywords, rankings and site profile. This audit will help you to define your Small Business SEO strategy! For you to rank before your competition, you have to understand what they are doing!
Technical SEO audits look at over 180 different elements on your website. We will then sit down with you and explain each part of the audit. Not only do we explain the different SEO categories but we also show you how to fix them. Please fill in the form below to find out more about our search engine optimization consulting.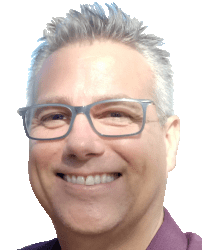 Latest posts by David J Forer
(see all)