Web Development: A broad term that defines the scope of work in creating a website for the internet including coding and mark up. I have crafted my development thru many online courses and an intensive 3-month Bootcamp. Even today I am still enrolled in many classes to keep up to date with the best practices of Web Development.
Web Development for Small Business
We design your website with the customer in mind. While it is important to please the company we are developing for, we can both agree that it is more important to cater to the needs of your customers. As a company whose purpose is to understand customers and their motivations, we will direct you to a positive user experience and high click-thru rates! While designing your site, we will also make sure that the best search engine optimization practices are ingrained into your new design. Ultimately a great website also needs to be found on search engines as well.
WordPress Development and SEO
The easy to use flexible website development platform is used on 31% of all websites in the world. We will design your website in WordPress, make sure all the appropriate plugins are set up and teach you proper blog SEO for the future. This system will be easy to edit, highly customizable to your business and search engine friendly. We will also do some simplified training to explain Gutenberg , the new WordPress editor.
Responsive Web Design
With more than 53% of all web traffic coming via mobile phones, we will make sure your site shows up correctly on mobile. Not only will your website look great it will also load faster than your competitors! Responsive design means that your content won't change much but will look good on any size screen like an iPad, iPhone or Android. Google recommends that web development be inclusive of responsive design.
SEO is in Every Site
Since we are search engine optimization pros (Over 13 years experience) every website we design, also has SEO built into the code. SEO is helped with proper architecture and a logical page structure which is what search engines are looking at. We also help create the content for your website so that it has the best chance to rank highly in google. Content Creation includes the best keywords, synonyms and content length all based on the top 20 results in Google for your main keyword.
While most developers will only look at the code and leave the rest to you, we believe in an all inclusive process. We use all the modern coding languages and practice clean HTML5 and CSS. We don't hand over a semi-finished site for you to figure out.
With our fast load times, your customers will be happy everything loads fast, and your company will be satisfied when it increases sales.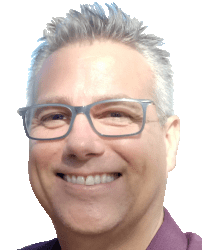 Latest posts by David J Forer
(see all)