Small Business Marketing Services for a Busy Owner
You own a business. Living the American dream as a small business owner! You're also helping your community with excellent service and providing jobs to some deserving residents. Your ultimate goal is to become a pillar in your neighborhood that everyone uses and knows quite well. Unfortunately, you now realize that it is not as easy as it sounded when you first opened up.
As a small business owner, you wear many hats, though. You have anywhere from 5 to 30 people working with you, including a head of logistics, human resources director, and a general manager. They handle the day to day, you bob and weave in and out of each area, with thoughts and ideas.
Ultimately, your primary duty is to make sure your company is profitable as many people depend on it. That profitability depends on successful small business marketing services and driving in customers to buy your service or product. You realize that one of the keys to marketing is the ability to market online to your prospective clients when they are looking for your product or service.
How does one do all that and also stay on top of marketing your business?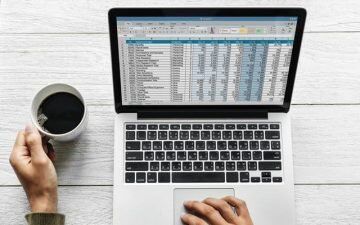 Easy! You hire experts that specialize in marketing small businesses online to your local buyers. These experts then report to you the progress your company is making in exacting detail. Still, you need to understand what they are doing so you can follow their plan and make sure they are doing good work. Auditing your service providers regularly not only makes sure they are performing correctly but also saves you money from possible mistakes.
So that brings me to the crux of this article. Nowadays if you market, you need to sell online. Marketing online involves a lot of areas, and I will break them down for your benefit in this article. The areas we will discuss are for you to briefly understand what they are and how they can help your small business. It is with this understanding that you can then audit your marketing company or the plan they put forward. Let's get on with the central online marketing drivers for your local small business!
Online Ads as a Small Business Marketing Service
Google, including YouTube, Facebook, including Instagram and Amazon, are among the most popular ways to advertise on the internet. These behemoths of advertising can drive unlimited traffic to any site online. They also can burn a hole through your marketing budget faster than you can blow out the match. The key to advertising this way is targeting your audience effectively. As a business owner, you need to understand your demographics, including the ideal customer. If you can narrow who you target, then you won't be shooting at a moving target but instead, be narrowing your focus to the bullseye! The biggest mistake I see small business owners make is not effectively targeting their consumers and thus spending money with no results. If you advertise roof repair to a renter in a 20 story apartment building, you won't get a sale no matter how excellent your service is.
Video Marketing for Local Businesses
Video is the hot advertising method right now and for a good reason. Most of your audience is now with high-speed internet and cutting cable TV, so they spend a lot of time watching videos. While this seems like a great area to target, you must also remember that you can hurt your brand as quickly as help it with video. Come across as insincere and annoying, and people will not come to your place of Business. The key then with video is showing a more human side to you while helping people solve their problem. Don't sell but educate and people will flock towards you to buy or get your help! Spend time on tutorials, reviews of products you sell and get a little personal and video will help your store tremendously.
Content Marketing for Lead Generation
One way to show expertise is through writing content on your site or as a guest on other websites. Google has always said, "content is king." Content marketing is using your knowledge to train and educate others who don't know as much in your area of expertise. The key to a successful content marketing campaign is to give away exceptional ideas freely. Even go so far as to show people how to solve their problems with your content. Usually, when you take the time to explain what they need to do, they will hire you anyway because they don't have the time or ability. It is also quite important to create a content marketing plan as part of your small business marketing services. You must plan on doing content weekly if possible so that Google also finds you to be an expert.
Having a modern-looking website is the best way to show your expertise in the marketplace. Over 90% of people search online before making a local decision, so your website is the gateway to those sales.* Make sure your website represents your brand, promotes your work, allows people to know you, and aligns to your marketing goals. Have you ever seen an old site that was last updated five or six years ago? How does that make you feel as a consumer? Most people won't bother even going to the place as they think the service won't be excellent based on a website impression. Businesses that have an up to date website that ranks well can drive massive traffic into your store.
Search Engine Optimization for Small Business
After you have an updated website, the next step is to make sure that the site ranks highly in search engines. What searches do you ask? Good question! Popular and well-searched keywords are the searches you want your website to rank for. I have an article here that breaks down how to find questions your potential clients may ask. You can look at your analytics to also see how your website visitors are finding you. SEO is then making your website optimized to rank for those keywords. As a business owner, you must understand the concept of SEO so that you can hire a proper firm to help you rank. Since this is a core area of my website I won't go too much into small business SEO as you can read about it on a lot more of my articles
Local Business Social Media Integration
Social media is here to stay in one form or another. Many business owners stayed away from social media because they thought it would be a fad. Truth is social media is a way for people to rate a business, get service from that Business and also find a local store. While it would be great for every business to be active on all the social channels, it is probably not likely. Find where most of the customers are and then join in on that one social media website. Post a few times a week and monitor the site for any chatter about your Business. Thank people who leave reviews and answer any complaints quickly. By being active, potential customers will be more willing to try your service or product than a business that is not around!
Reviews / Reputation for a Local Business
An integral offering in the small business marketing services mix is getting online reviews. Every type of Business has different places that aggregate reviews. It is impossible to discuss all the niche-specific sites, but some of the more popular ones are Yelp, TripAdvisor, Better Business Bureau, and Amazon.
The easiest way to monitor all these sites is to sign and protect your brand. Next set up an alert system that properly notifies you when someone mentions your brand. A website I like is Talkwalker alerts https://alerts.talkwalker.com were you can input your Business or brand, and it searches the internet for mentions. You can also get notified at each review site when someone leaves a review. The key is responding fast and not shying away from any bad reviews. Reviews are an opportunity to show people you are responsive and care! Many businesses have actually improved sales and traffic with bad reviews by showing their personal side and that they care about every customer.
Email Marketing for Business Owners
There is an old phrase used by direct mail marketers that best captures what you should do with email marketing. The money is in the list! The more extensive your list of customers or potential prospects, the better the chances you have of getting them to come back with an email marketing campaign. Based on my experience with email, you need to provide value regularly versus just saying buy, buy, buy. You should have a valuable weekly newsletter and then just a small blurb about something on sale. The key is consistency with your timing. People who are raving fans will be looking forward to what you are sending and will become programmed to expect it at a specific time. The one thing you should be doing, even if you don't regularly email, is getting your list going!
Claim your Google My Business Page
More than 50% of local searches are done on mobile phones and lead to people visiting a business. Google provides a tool for you to get in front of those people, control your online information, and interact with potential clients. "Google My Business" is a necessity as a small business owner, and less than 50% have claimed there internet real estate. GMB allows you to list your address, upload pictures, list your website, update all methods of contact, and get positive reviews from purchasers. If you want to be successful with GMB, you must optimize your listing. When appropriately optimized, you will show up in the "local 3-pack" and be the first business seen on searches. This alone drives in a ton of buyers traffic to your store or website. GMB is Google's way of doing a Small Business Marketing Service that helps local places.
According to search engine land, 50% of small and medium-sized businesses don't have a formalized marketing plan. While what I wrote above is not a full marketing plan for small business, these online small business marketing services can be integrated into one. You have every area of online marketing covered with the steps I have outlined. Now get these done so you can be as successful as possible with your new marketing plan!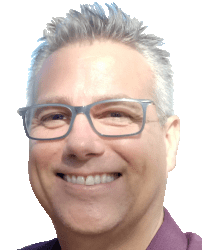 Latest posts by David J Forer
(see all)